The Trade Show ELECTRICITY gives more! Experts about Trade Show
ELECTRICITY in Warsaw.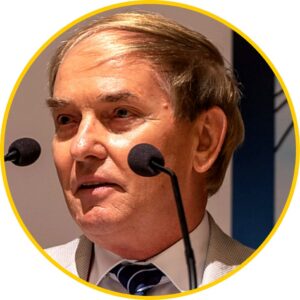 PhD Marek Łoboda, a member of Polish Lightning Protection Committee and Polish Committee for Safety in Energy in Association of Polish Electrical Engineers.
The Trade Show ELECTRICITY is not only a place for business meetings and presentations of the latest electrical and electronic products with a wide range of applications, but also a place of educational workshops & trainings for designers, supervision inspectors, installers, representatives of energy and industry, developers and managers of various types of facilities. At the Trade Show ELECTRICITY in January 2022, which took place during the COVID-19 pandemic, we had many professionals interested in deepening and increasing skill and knowledge in the field of designing lightning protection systems. I invite you to participate in the Trade Show ELECTRICITY 2023, which will take place in March 2023, where as part of the educational workshops we will present the recent requirements for the installation of lightning protection systems as well as the Safe Work Practices when working with electricity under voltage. I also invite you to participate in the Lightning and Surge Protection Zone.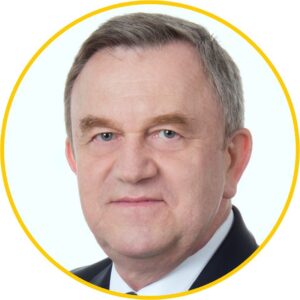 Wojciech Sosiński, President of company Diomar, Vice-President of Polish Chamber of Digital Broadcasting
The Trade Show ELECTRICITY is attended by designers of telecommunication and electrical installations, supervision inspectors, installers, investors, developers, property managers and housing cooperatives, as well as representatives of local authorities and institutions from all over Poland. They visit not only fair stands, but also take an active part in conferences, trainings and workshops accompanying the Trade Show. A special TELECOMMUNICATION ZONE at the fairground is the only training and exhibition event of this type in Poland, covering issues related to the telecommunication installations in multi-family housing. It is accompanied by trainings and educational workshops in the field of modern telecommunication solutions specified in the Building Regulation, systems enabling effective security and protection of properties, CCTV video monitoring, access control and alarm + call systems adapted to the needs of disabled people. I'm encouraging to participation in Trade Show ELECTRICITY 2023. It's really worth to do that! 
20. International Trade Show ELECTRICITY 2023 in Warsaw, Poland is the place where your company should be in year 2023.