The Best Product
The aim of the competition is to promote the best technical, functional and innovative solutions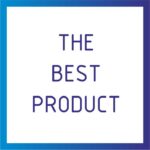 The competition is resolved in 23 categories:
1. Equipment for distribution, transmission and transformation of LV and MV electricity
2. Distribution and connection devices, protection of supply and receiving circuits
3. Safety, switching and disconnection devices
4. Surge protection devices and lightning protection systems
5. Protective and safety equipment for work under electrical voltage
6. Automation and robotics
7. Building automation and intelligent building systems
8. Cables and wires, markers, bushings, connectors and insulations
9. Electrical installation equipment and tools
10. Fire protection of buildings, facilities and structures
11. Electrical equipment for operation in an explosive atmosphere
12. Heating, ventilation and air conditioning systems
13. Control, measurement and signaling devices
14. Emergency and guaranteed power supply systems
15. Monitoring of supply network parameters and energy quality assessment, reactive power compensation
16. Obtaining heat and electricity from renewable energy sources, combined systems, energy storage
17. Modern solutions for the construction and modernization of the telecommunication network, enabling access to the Internet, satellite and terrestrial television systems
18. Access control systems, property protection and monitoring
19. Vehicles, electric and alternative drives, charging stations
20. IoT solutions for the needs of cities, automotive, industry, health care and the needs of citizens
21. Software in the service of cybersecurity
22. Technologies of the future for the needs of industry and construction
23. Attestation, testing and certification of products, technical and financial consulting
The official announcement of results will take place during the opening ceremony of the 20th ELECTRICITY Fair. The Main Fair Award, Awards in individual categories and distinctions will be presented during the opening ceremony of the 20th ELECTRICITY Fair.